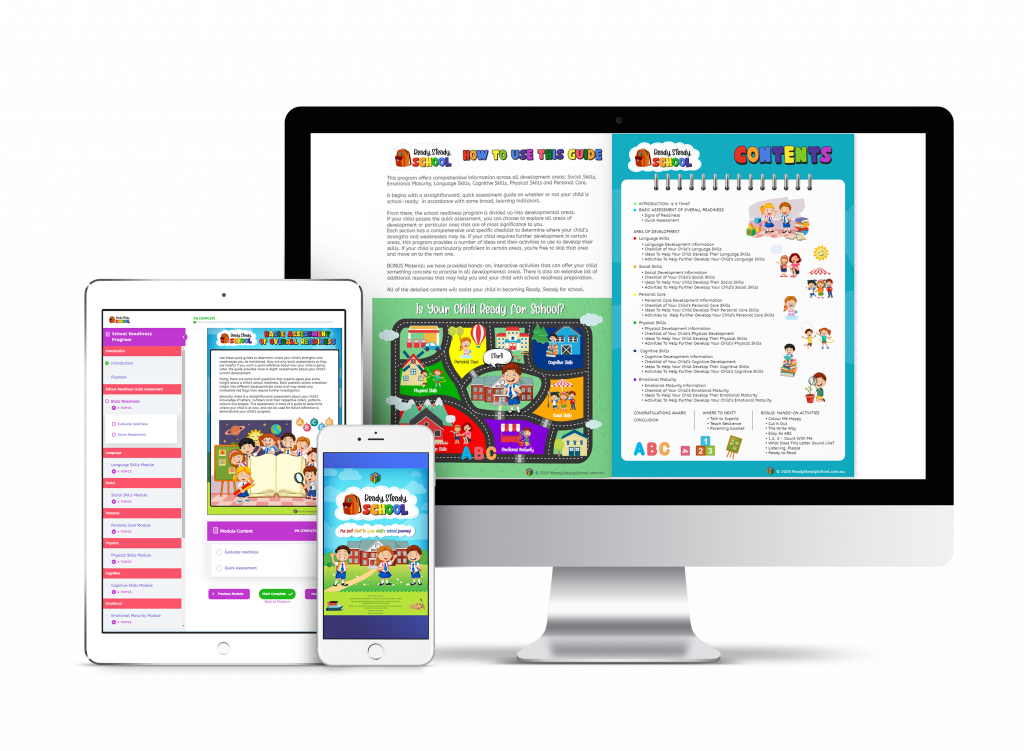 Checkout ID not found
It seems that this is not the CartFlows Checkout page where you have added this shortcode. Please refer to this article to know more.
Key Features Of The Program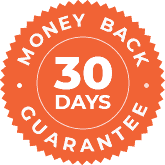 100% No-Risk Money Back Guarantee!
You are fully protected by our 100% Money Back Guarantee. If you don't like our programs over the next 30 days, we will gladly refund your money. No questions asked!
Big School Ready
This program offers comprehensive information across all development areas; Social Skills, Emotional Maturity, Language Skills, Cognitive Skills, Physical Skills and Personal Care.
It begins with a straightforward quick assessment guide on whether or not your child is school-ready,  in accordance with some broad, learning indicators.
From there, the school readiness program is divided up into developmental areas i.e. cognitive skills, physical skills, personal care skills, language skills, social skills and emotional maturity.  If your child did well in the quick assessment, you can choose to explore all areas of development or particular ones that are of most significance to you. Each section has a more comprehensive and specific checklist to determine where your child's strengths and weaknesses may lie. If your child requires further development in certain areas, the program provides a number of ideas and then activities to use to develop their skills. If your child is particularly proficient in certain areas, feel free to move on to the next one.
After this, we provide a number of hands-on, interactive activities that can provide your child with practice in all developmental areas. There is also an extensive list of additional resources that may help your school readiness preparation.
All this information will assist your child in becoming Ready, Steady for school.
Key Concepts Covered Include:
Areas of development with explanations and illustrations
Ideas and Activities for each area
Where to after you have worked through the program.
Printable Hands-on Activities for kids to work through.
Quick assessment guide and checklists to help highlight areas of improvement